Hannah Frank Group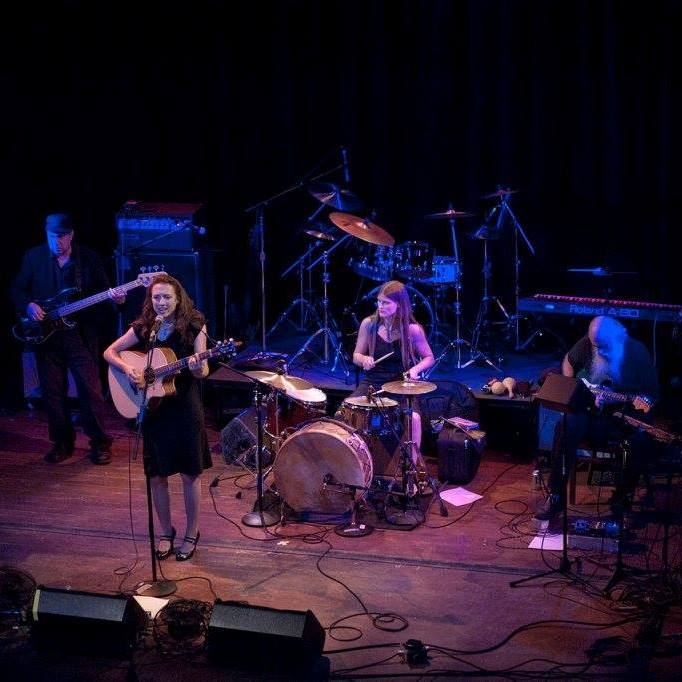 Original folk/roots band featuring Victor Sanders, Ben E. Miller, and Meg Thomas Percussion.
Hannah Frank paves new roads in folk/rock music with poetic words that give you an escape from the everyday as she tells stories and rhymes up a storm– all with a sultry honey-meets-barbed-wire voice. Her band Hannah Frank Group's 4-song LIVE EP has been heard on WDCB 90.9FM "American Backroads" and WFMT 98.7FM "Sweet Folk Chicago". The band released PUSH (mini-album) in 2016, following the release of  LIVE EP in 2014. Add the alchemy and groove of electric guitarist Victor Sanders, percussionist Meg Thomas and bassist Ben E. Miller, plus special guests. With Meg Thomas on Native American gathering drum and cajon presiding over a custom percussion set-up as impressive as it is original, Victor's otherworldly electric guitar, and Ben's steadfast rhythms, the group has hit several milestones: playing venues such as House of Blues Chicago (twice in one year with two different line-ups and two different sets of original music), Hard Rock Cafe and Mayne Stage, as well as at festivals in Chicago.  The group developed and hosted a monthly songwriter showcase for over two years. "Singing For Your Supper" was a favorite spot for local songwriters to play for a listening audience. Her rural influences ignite like the energy of hardcore blues artists. While residing in Chicagoland neighborhoods, she's soaked up the rambunctious culture of the streets with vibrancy of world music and jazz. Her straightforward storytelling is similar to wordsmiths like Woody Guthrie and Bob Dylan, but you can also hear soulful, scorching torch vocals which could be compared to Laura Nyro, a young Aretha Franklin and/or Bonnie Raitt.
The Shaman & Me
E-book of lyrics (some featured songs, circa 1999-2019). Read it if you dare. Click this title for the PDF: The Shaman and Me Final 2019
If you enjoy the book, consider becoming a Patreon sponsor here, or make a one-time suggested donation to PayPal hannahfrankchicago@yahoo.com or Venmo @Hannah-Frank-27.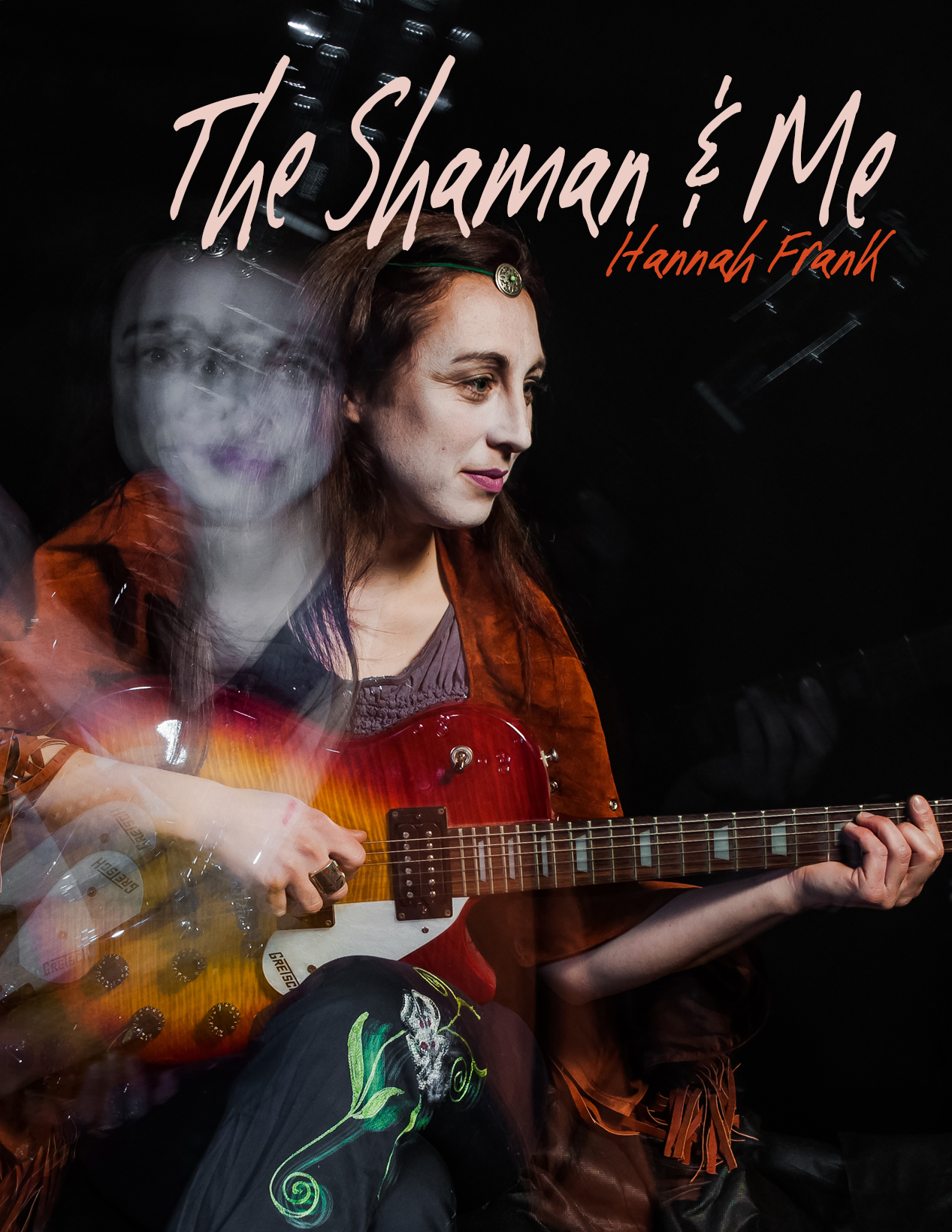 Thank you to Michael Teach of Chicago Acoustic Underground for support in the creation of this e-book; and for performance opportunities for Hannah Frank Group through numerous Chicago Acoustic Underground events.