Light and Airy – Your Vote is Cast!
Thank you for voting for the Light and Airy cover!
Fairies and colorful friends await you. I wanted smoke in this photo shoot, so with great care and deliberation, smoke bombs were used to create the atmosphere for the Shaman to appear. Enjoy these photos, taken in the summertime with a colorful mural backdrop in Chicago's Pilsen neighborhood.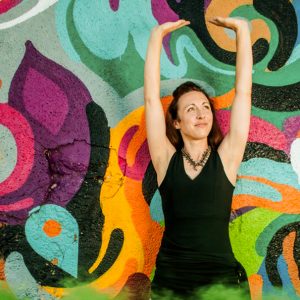 Photos by Khori Wilson