Performing at International Pop Overthrow Fest Sunday April 24th 2022 in Chicago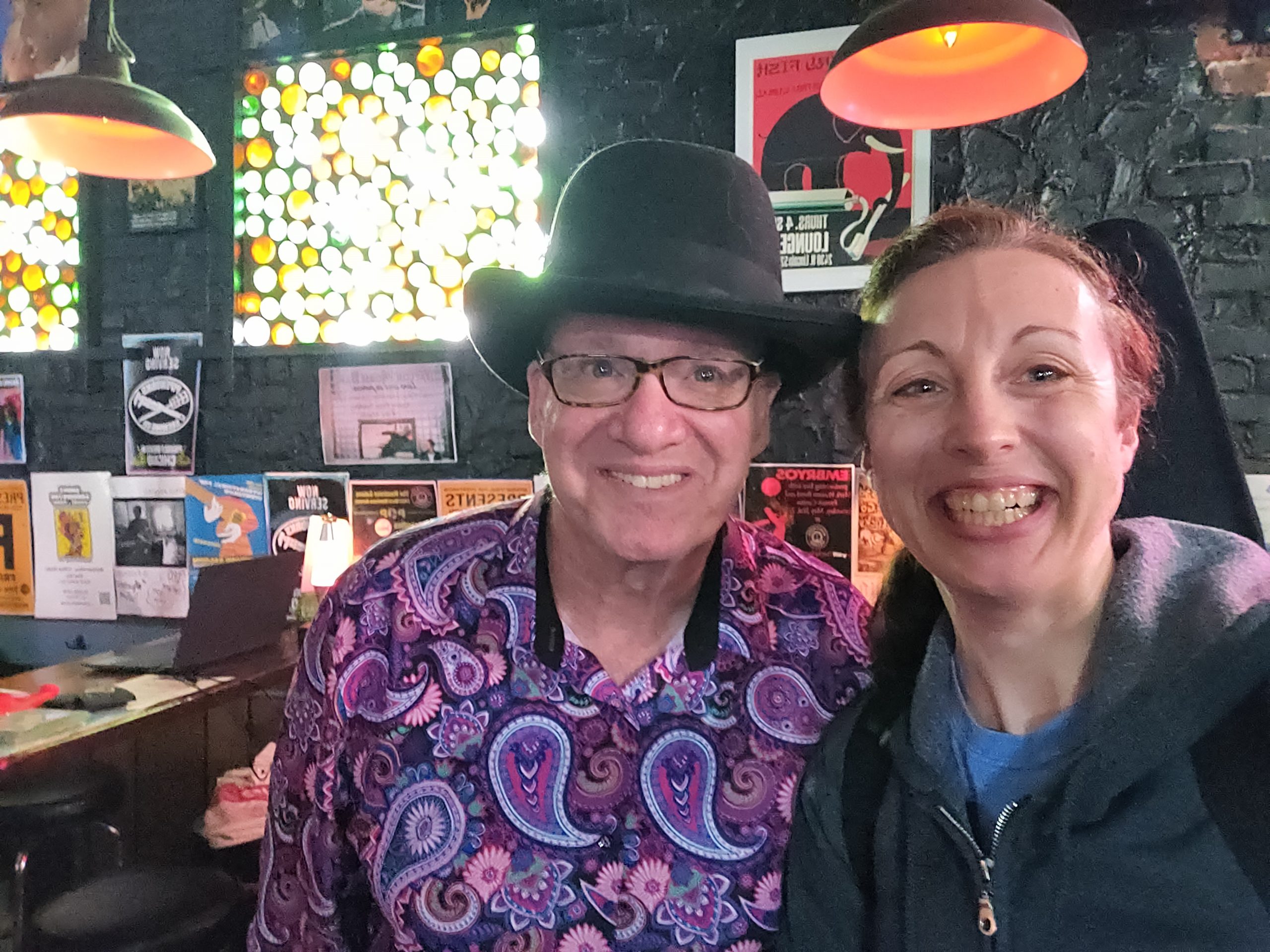 I hope to discover what IPO is all about, as I am intrigued by the selection of musicians, and how "pop" music can mean more than Top 40. It's a style, and a vibe, with traces of British pop and rock and roll, with a little punk thrown in, yet some aloof coolness that makes it well, cool. I have been so used to being called a "singer-songwriter" or "folk roots" that it took me a moment to consider if what I play is actually 'pop' music.
For now, I am thrilled to report that at moments you could hear a pin drop! I performed at the Montrose Saloon, on a long East-West Street on the near North side of Chicago on Sunday April 24th as part of this festival, spearheaded and founded by David Bash. I first met David while being a sound engineer for the festival, in a land far away and long ago, when the fest was held at Chicago's Red Line Tap. Those were the days of multiple changeovers, gaff tape, and getting the mix dialed in. (More about the life and times of a small club sound engineer another time). What's more interesting right now is that I heard that horse races used to be held on Montrose Avenue, back in the day when horses and buggies were more common in Chicago, and that the races would wrap up around the Montrose Saloon (which is at about 2900 West, or about 3 miles west of the center of downtown Chicago). The ceilings were made of tin, and the ceiling fans were powered by a conveyor belt, a true fan belt. Steam punk eat your heart out.
Learn more about the festival here: https://internationalpopoverthrow.com