Latest Shows
Get Wrapped up in Original Roots Music with Hannah Frank Group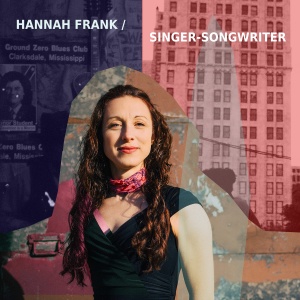 Hannah Frank Group is a multi-faceted roots music experience. Hannah Frank is a singer-songwriter composing songs with a wide variety of American music influences. Over 20 years her lyrical, inventive roots music has reverberated with poetry, characters and psychology. Steeped in a storytelling style, the original music is based on raw cowboy chords and hypnotic rhythms with a dose of country fingerpicking. Backed by the musicians of Hannah Frank Group (Victor Sanders, Meg Thomas, Ben E. Miller) the music has reached more ears with several live recordings and numerous shows in the Chicago area since 2012. Hear it here.
Journey Into Jazz with Comes Love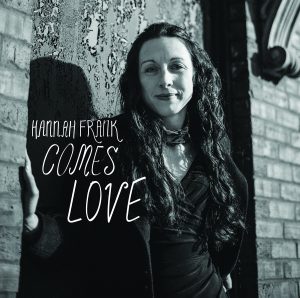 On Comes Love, Hannah is joined by top personnel from the blues and jazz scenes in Chicago, including Dennis Luxion (piano), Billy Flynn (guitar), Dean Haas (drums), Ben E. Miller (bass), Martin Lang (Producer). This 7″ 45rpm record is available at retail stores in Chicagoland (look at Reckless Records (Loop) and Vintage Vinyl (Evanston), and via Amazon.com. Digital tracks are available on iTunes.
Comes Love has been reviewed in: UK-based magazine Blues & Rhythm Issue #341!