Next live appearance…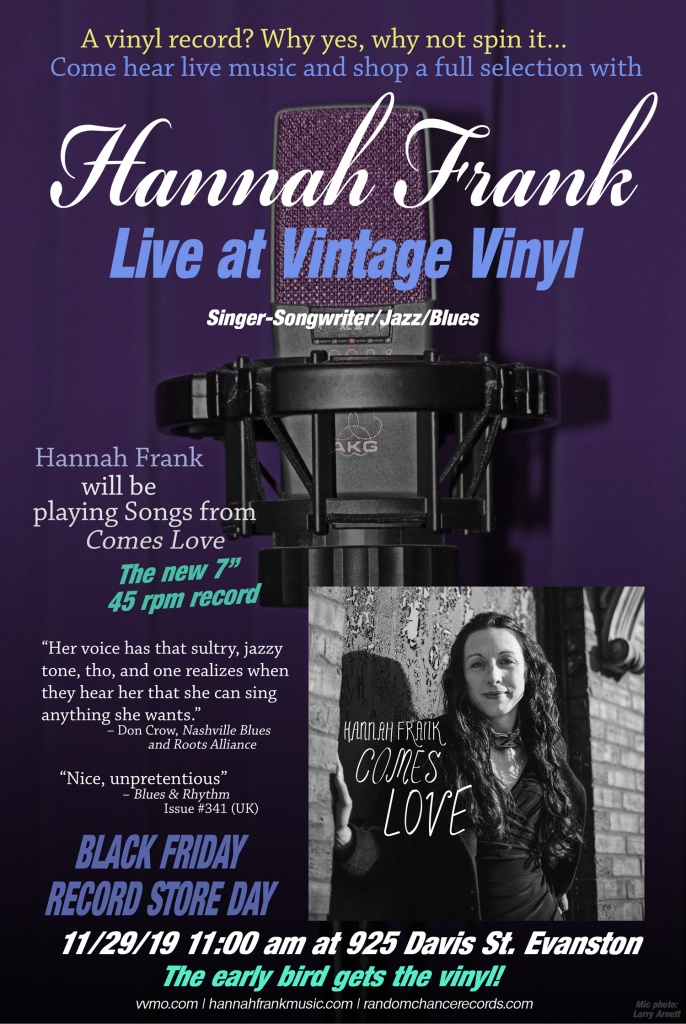 To learn more about the 11/29 show,  and what you'll see when you get there, visit the record store's website: www.vvmo.com
The Story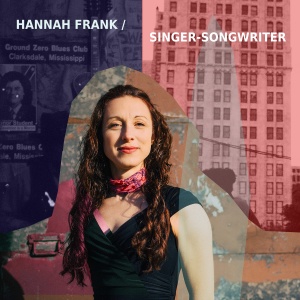 Chicago Singer-Songwriter Hannah Frank has performed with her original folk/roots band Hannah Frank Group in listening rooms and at festivals for years, and she continues to explore her voice — this time with a new jazz record "Comes Love," the 7″ vinyl on Random Chance Records (NYC).
Hear what national and international press is saying about Comes Love:
"Her voice has that sultry, jazzy tone, tho, and one realizes when they hear her that she can sing anything she wants."
– Don Crow, Nashville Blues and Roots Alliance
"Nice, unpretentious"
– Blues & Rhythm Issue #341 (UK)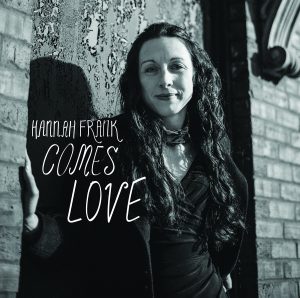 On Comes Love, Hannah is joined by top personnel from the blues and jazz scenes in Chicago, including Dennis Luxion (piano), Billy Flynn (guitar), Dean Haas (drums), Ben E. Miller (bass), Martin Lang (Producer). The one-of-a-kind jukebox-sized record is available now. Buy it here.
Her original lyrical music has been heard in band format since 2012 with Hannah Frank Group, featuring Meg Thomas (percussion), Victor Sanders (guitar) and Ben E. Miller (bass). She evolved from solo performer to a bandleader, and enjoys working with collaborators who add rhythms, flavor and atmosphere which make the songs come alive. HFG has performed at Chicago's House of Blues, Mayne Stage, and many songwriter showcases.
Comes Love has been seen in:
Blues & Rhythm Issue #341:

and more!
Looking to 2020, there's plans to perform live jazz sets and all-new original music (written Fall 2019 and after). Stay tuned!
Sign up for email updates: