Jazz and Blues Music Worlds Meld on 7-inch Single " Comes Love" as Vocalist Hannah Frank is Joined by Top Personnel Vocalist Hannah Frank, alongside top players from the blues and jazz scenes in Chicago, steps into the world of lyrical jazz vocals with Comes Love, a single on RandomChance Records (NYC).
Listen on Random Chance Records site and order the 45 — click the logo below: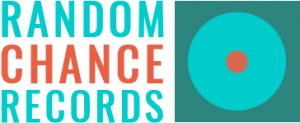 Order directly from Amazon — click the Amazon button below:

Add to your vinyl collection or start one with "Comes Love" the jazz vocal 45 rpm record which will bring enjoyment for years to come.
Order directly from the artist:
Paypal $15 to paypal hannahfrankchicago@yahoo.com
Include your shipping address in the memo
Receive a complimentary glow-in-the-dark 45 adapter
Don't delay! Limited edition.
Hannah Frank is a poetic songwriter and vocalist whose first forays dug into rural country blues, raw cowboy chords, and surprising lyrics. Soaking up Chicago's legendary music, she added traces of jazz, world, rock and the energy of urban blues. In her original music, characters step out of songs as if out of a novel. She performs solo and with her band Hannah Frank Group.
Not content to stay in the songwriter vein for eternity, she branched out into jazz with a new jazz vocal record. Comes Love features two jazz classics: "Comes Love" and the Western Swing song "Walkin' After Midnight" on a 7-inch 45 rpm record released by Random Chance Records NYC.
She continues to build on blues and jazz, and develop her original music into a style completely her own.
"Heart Hitter" is the lastest music video featuring Martin Lang (Chicago harp ace who has performed for decades with legendary bluesman Tail Dragger on Delmark Records), and Dean Haas (long-time drummer for Jimmy Rogers).
Join the mailing list to receive lyrics, free advice, music and commentary about 1/month: