Original Roots Music
The Song Tapes / for approximately 5 years or more I recorded almost exclusively on cassette tape. Not a four track. Just singing into a boom box. I wrote lyrics, partial songs, lyrics, more partial songs. I wrote them out painstakingly into notebooks and labeled the tapes. I can only refer to this now as "Alan Lomaxing" myself. I never set out to be a songwriter, it just happened, and I spent a of time collecting songs like butterflies, and pinning them to boards.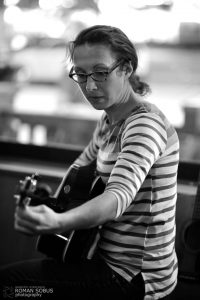 Solo Material / Over time, some of the songs rose out of the sea and became solidified. I performed at cafes and small rooms, and then eventually into a duo, trio then group format. It was an interesting evolution from solo troubador to bandleader. There are powerful things about each end of the spectrum. I've always been drawn to a solo artist that could command a room, whether in the rural blues tradition or the non-annoying folk songwriter tradition.
You can hear some of it at hannahfrank.bandcamp.com in the titles EYE (2003) and Things Have Changed. General influences of this style include Son House, Mississippi John Hurt, Reverend Gary Davis Jr., and 1960s folk artists as well as some rock radio grit (from when the only thing you could listen to was radio) and street musicians.
Hannah Frank Group / The four-piece ensemble primarily featuring Meg Thomas (percussion), Victor Sanders (guitar), Ben E. Miller (bass) and/or special guests. This group has performed at listening rooms as well as venues in Chicago like House of Blues and Mayne Stage. The creativity and steadfastness of this group creates a whole new sound that takes my music to a new place.
I describe it as Americana without any of the honky bluegrass elements: it's very listenable, mellow and relaxing and kinda modern and slinky. The rhythm has a steady heartbeat feel. We released LIVE EP (2014) and PUSH (2016). The next album will show new songs, instead of reimaging songs from my archive. We've had a blast as a band hosting songwriter showcases, including a 2-year run of the popular "Singing for Your Supper" on Chicago's North side. www.hannahfrankgroup.com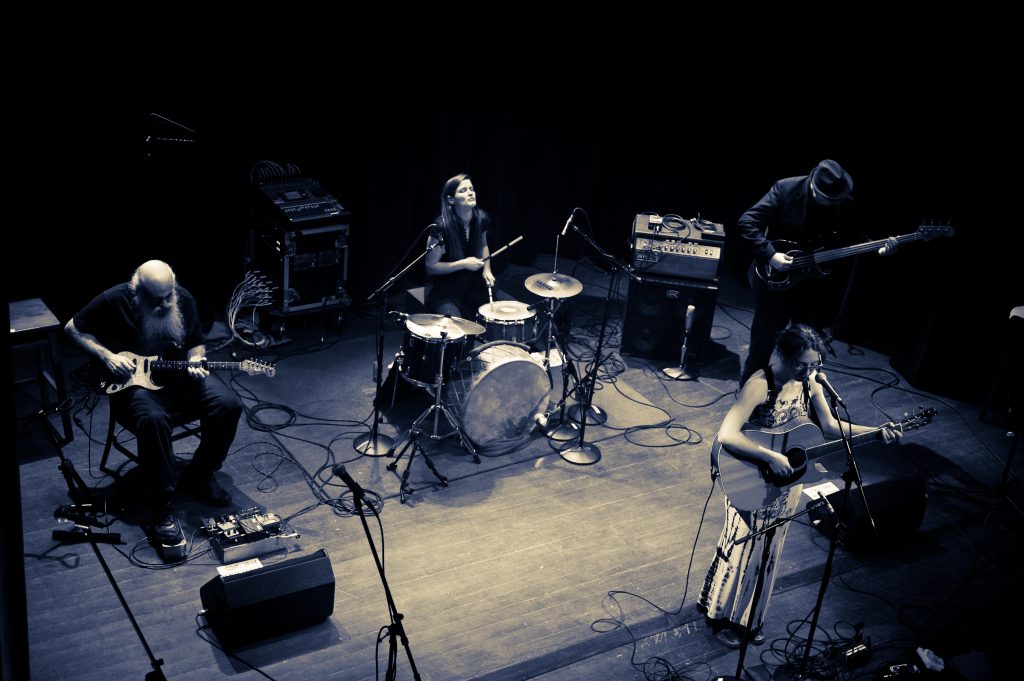 What's Next/ I gave myself a project to come up with all new matieral starting at the beginning of 2020. I have a hollowbody Guild guitar which is a great cross between blues, jazz and western swing and almost any other style I want to play on it. With new influences, there's a lot of work to do. Plus, my acoustic guitar from a million years ago is set up and I have those rich overtones to lean into.