Below, find field notes and some event highlights: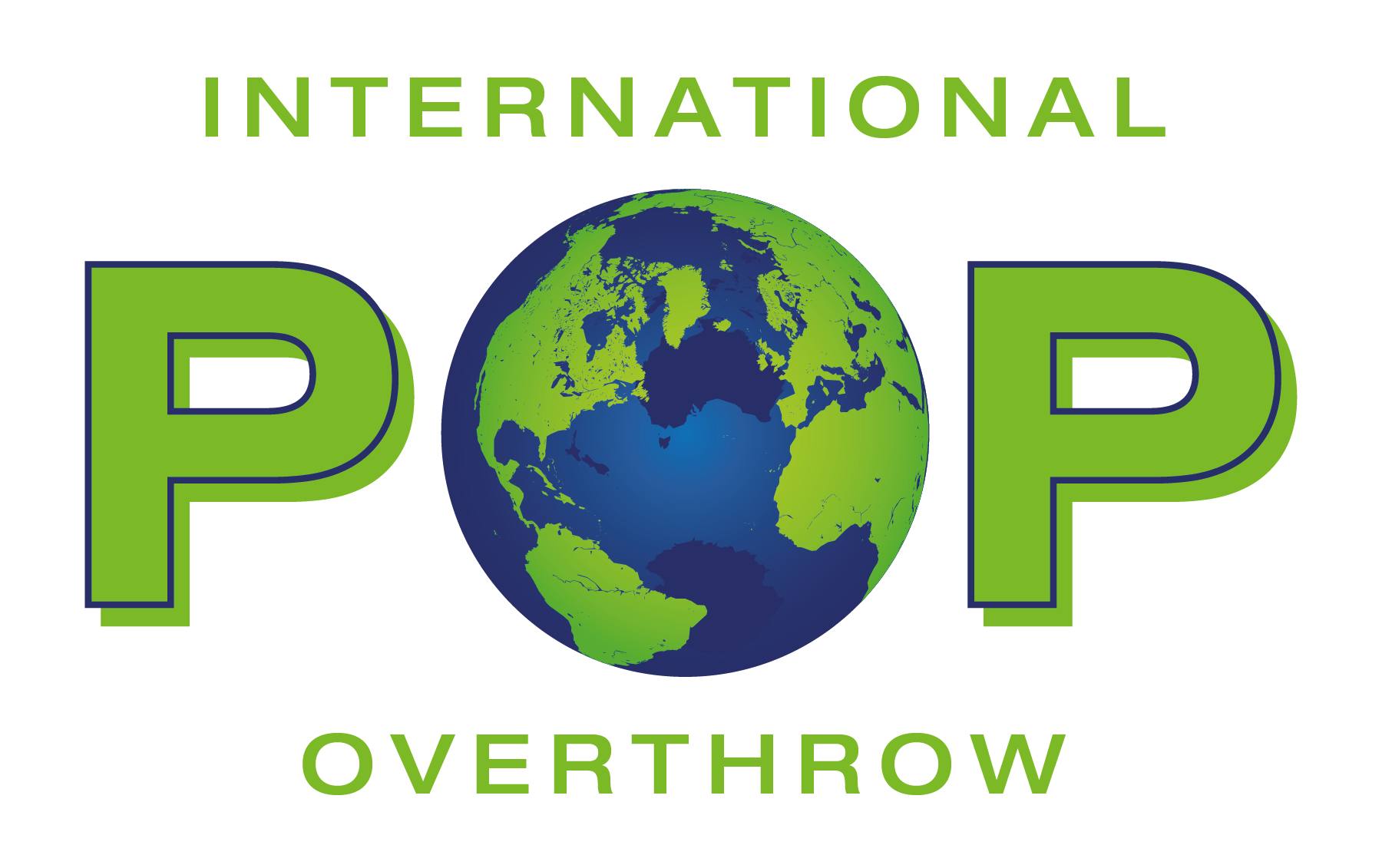 Monday April 24, 2023
International Pop Overthrow at Montrose Saloon, 2933 W Montrose Ave. Chicago, IL. Hannah opens the show at 7:30 PM, followed by Andrew Robert Palmer, Bur, Taylor Morse Band and Secret Forest Service
7:30 PM / $10 Cover

Saturday April 22, 2023
Annual Record Store Day at Vintage Vinyl, 925 Davis St, Evanston, IL 60201
11:30 AM / FREE!
There was a line out the door, but no they weren't there for me, but I did entertain them.
March 23, 2023
Four Women Only at Whiskey Girl, 6318 N Clark Street, Chicago, IL. Four artists under one roof, with Xoe Wise, Heather Styka and Leslie Beukelman. Curated by Kat Fitzgerald.
Tuesday October 18, 2022
I was thrilled to join the stage with these fine musicians who make me laugh, cry and feel alive. Can't wait to do it again!
FITZGERALDS SIDEBAR Presents
Songwriter Circle
Hosted By JENNY BIENEMANN w/ Guests: Barret Tasky, Barb Hale, and Hannah Frank
6615 W Roosevelt Road Berwyn, IL 60402 (Click here for Map)
6:00 PM Doors, 7:00 PM Show
FREE, Ages 21+
Street parking is limited, public transportation, taxi, bicycle, etc. is recommended.
To Reserve Seating, Click Here.


Photos by Robin Bienemann
Check out their work here: https://robinb.org
I got a copy of Jenny Bienemann's tiny book "Reckoning" and I highly recommend it!
Thursday August 25, 2022
Hannah Frank Hosts Unsigned: Chicago's Indie Showcase
Unsigned is curated by Superfrye. Special guest hosts are invited. "Unsigned, as always, will feature artists from all over the city and beyond. This month's host Hannah Frank w/ special guest Victor Sanders, will play two sets at 7:45 and again at 9pm. In between we feature a diverse group of unsigned artists that changes every month. No cover. Musicians and songwriters: Pre sign-up starts one week before the event, email superfrye@gmail.com."
Artifact Events, 4325 N. Ravenswood, Chicago
Photo by David Sameshima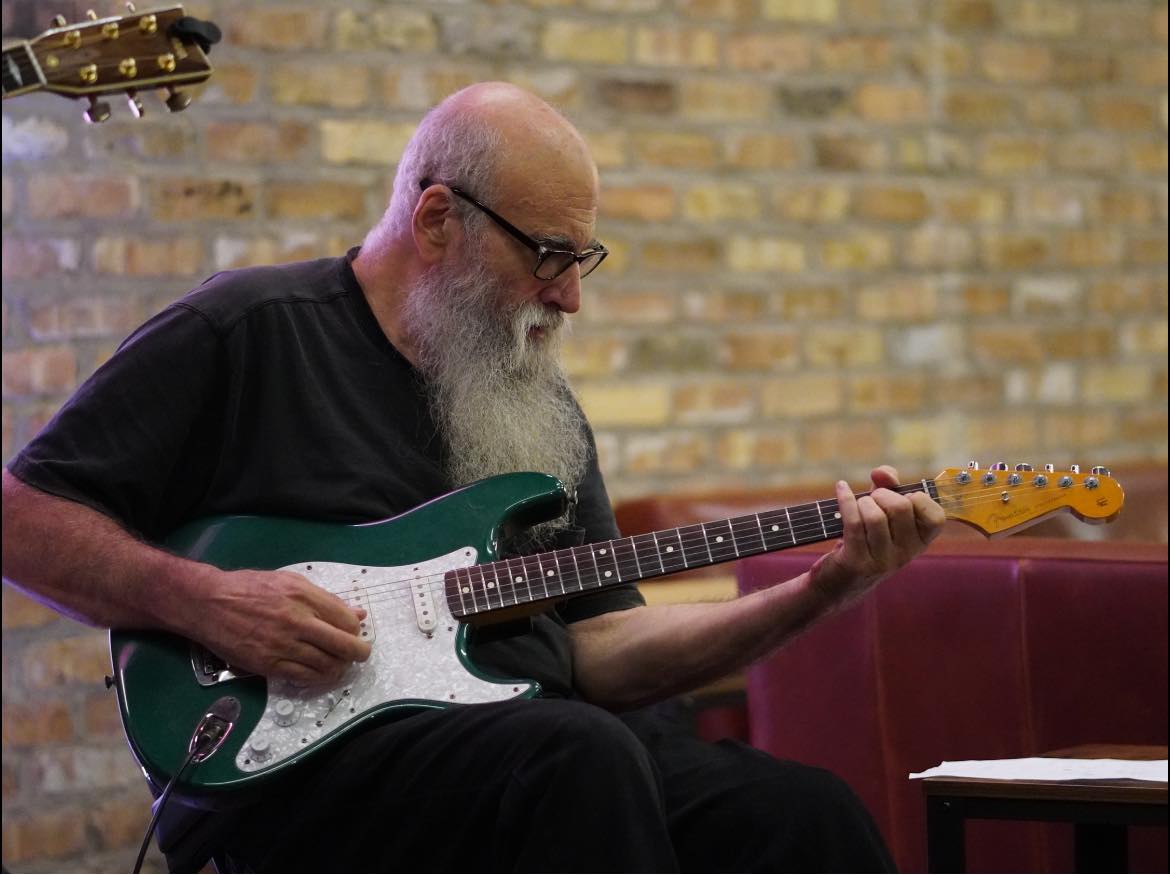 Photo by David Sameshima
Monday August 15, 2022 
Hannah Frank w/ Special Guest Victor Sanders
New Rhythm Arts Center, 1772 W. Lunt, Chicago, IL
Photo by Eric Hill – check out EHM Radio here.
A terrific night of songwriters!
Thursday July 28, 2022 
Hannah Frank 
Montrose Saloon, 2933 W Montrose Ave, Chicago, IL 60618
Ages: 21+ | Cover: $5
This show featured interpretations of many folk, roots and blues songs. I played songs by Paul McCartney, Big Bill Broonzy, Memphis Minnie, Leonard Cohen, Suzanne Vega, Bob Dylan, Hank Williams and more.
This show followed Jenny Bienemann, Haiku Milieu at Twilight: new songs inspired by Haiku Milieu, a great fun event with lots of songwriter's and Jenny's amazing poetry and spirit.
As I somehow keep playing shows at Montrose Saloon, in homage, I made up a song called "Marooned in a Saloon" which I sang a verse of.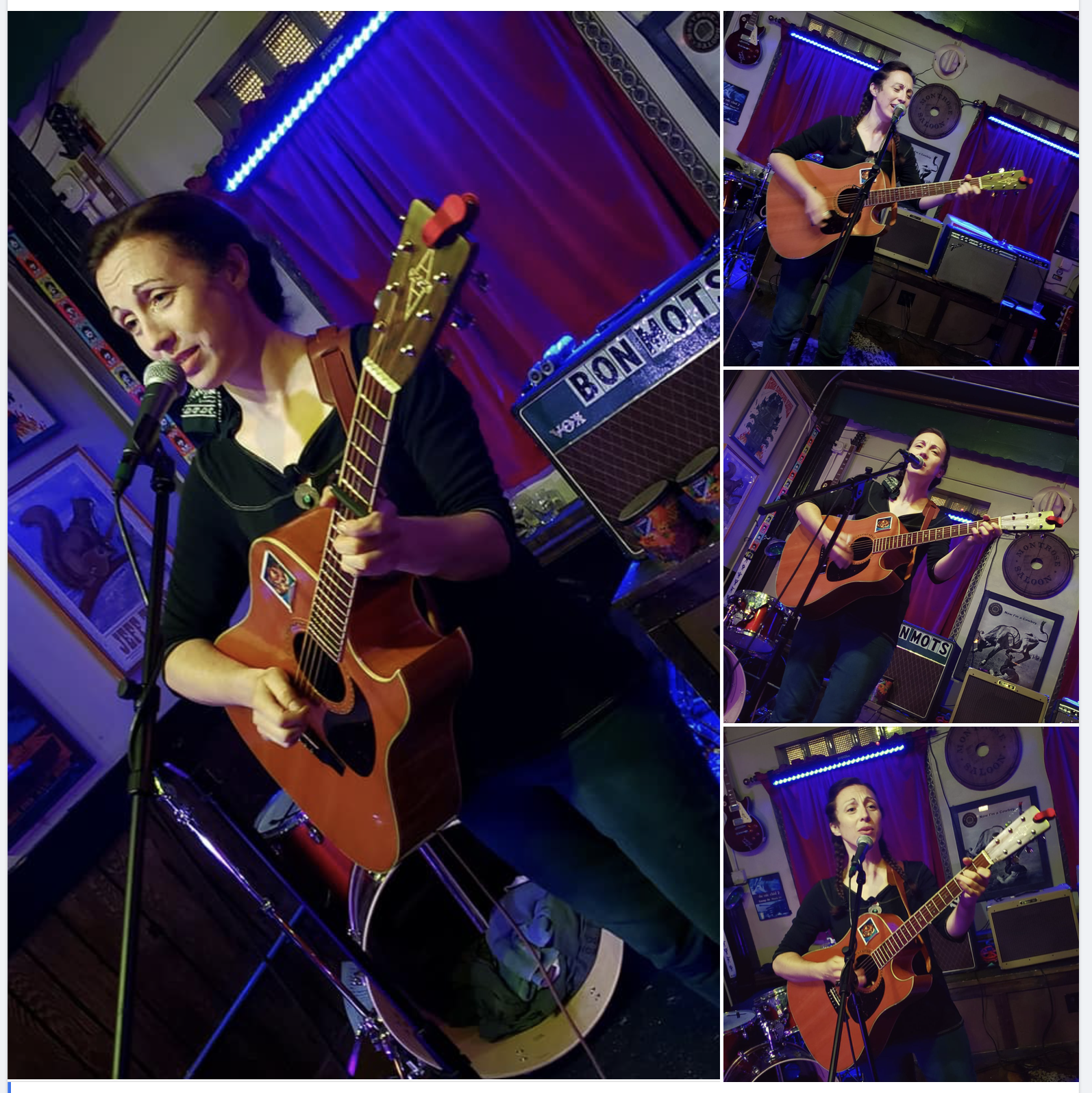 Photos by Eric Dinse
Sunday April 24, 2022
2:00 PM – 2:30 PM / Solo Acoustic Songwriter Set
International Pop Overthrow Festival
Montrose Saloon, 2933 W Montrose Ave, Chicago, IL 60618
Ages: 21+ | Cover: $10
"Evocative" – David Bash
I can't tell you how much fun this was. What a blast! I was 'out of my cage' and instead of being the sound engineer, I was on stage, and someone was setting MY levels. Thank you to Rick the sound tech, Eric Chial of Montrose Saloon, and David Bash, Founder of International Pop Overthrow, for putting this festival together. How great to play for people whom I did not know and meet new friends; and at times I could hear a pin drop.
Additional past events include:
With Hannah Frank Group: Mayne Stage, House of Blues, Glenwood Avenue Arts Fest, Beat Kitchen, Chicago Independent Songwriter Festival, and more.