Below, find field notes from previous shows in 2022, and a summary past events:
Thursday August 25, 2022
Hannah Frank Hosts Unsigned: Chicago's Indie Showcase
Unsigned, as always, will feature artists from all over the city and beyond. This month's host Hannah Frank w/ special guest Victor Sanders, will play two sets at 7:45 and again at 9pm. In between we feature a diverse group of unsigned artists that changes every month. No cover. Musicians and songwriters: Pre sign-up starts one week before the event, email superfrye@gmail.com.
Artifact Events, 4325 N. Ravenswood, Chicago
Photo by David Sameshima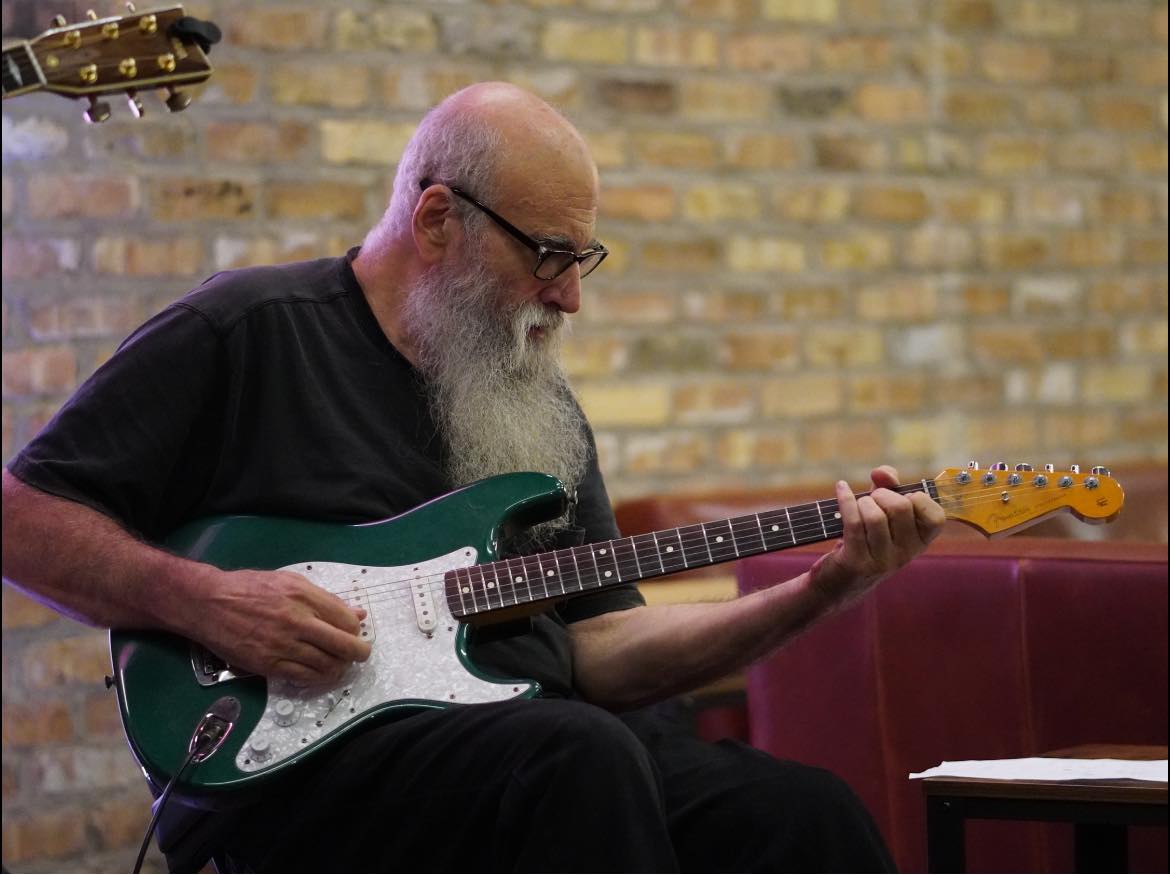 Photo by David Sameshima
Monday August 15, 2022 
Hannah Frank w/ Special Guest Victor Sanders
New Rhythm Arts Center, 1772 W. Lunt, Chicago, IL
Photo by Eric Hill – check out EHM Radio here.
Apparently, I need to work on my guitar face. With a master of sound, the sky is the limit!
Thursday July 28, 2022 
Hannah Frank 
Montrose Saloon, 2933 W Montrose Ave, Chicago, IL 60618
Ages: 21+ | Cover: $5
This show featured interpretations of many folk, roots and blues songs. I played songs by Paul McCartney, Big Bill Broonzy, Memphis Minnie, Leonard Cohen, Suzanne Vega, Bob Dylan, Hank Williams and more.
This show followed Jenny Bienemann, Haiku Milieu at Twilight: new songs inspired by Haiku Milieu, a great fun event with lots of songwriter's and Jenny's amazing poetry and spirit.
As I somehow keep playing shows at Montrose Saloon, in homage, I made up a song called "Marooned in a Saloon" which I sang a verse of.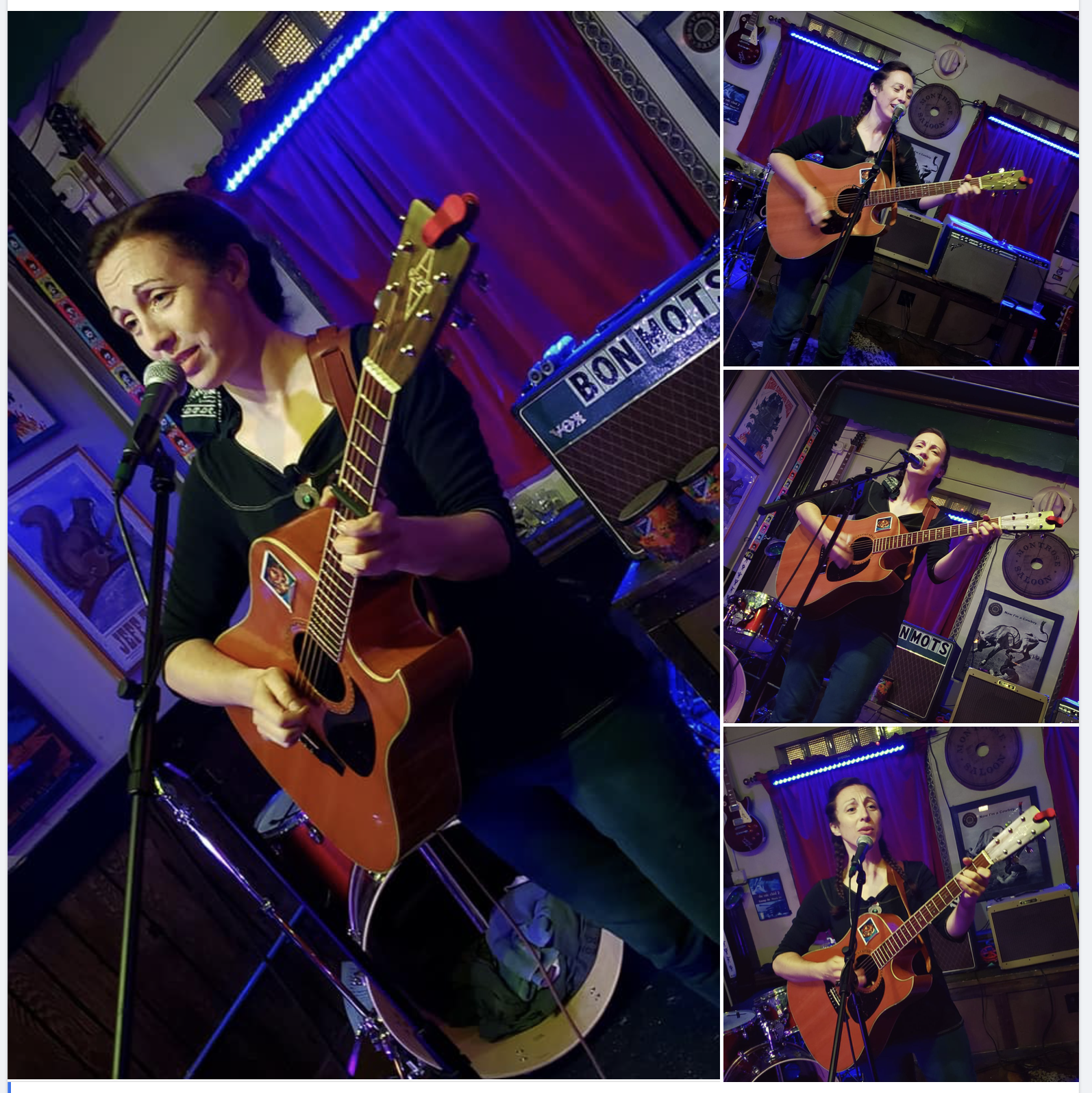 Photos by Eric Dinse
Sunday April 24, 2022
2:00 PM – 2:30 PM / Solo Acoustic Songwriter Set
International Pop Overthrow Festival
Montrose Saloon, 2933 W Montrose Ave, Chicago, IL 60618
Ages: 21+ | Cover: $10
"Evocative" – David Bash
I can't tell you how much fun this was. What a blast! I was 'out of my cage' and instead of being the sound engineer, I was on stage, and someone was setting MY levels. Thank you to Rick the sound tech, Eric Chial of Montrose Saloon, and David Bash, Founder of International Pop Overthrow, for putting this festival together. How great to play for people whom I did not know and meet new friends; and at times I could hear a pin drop.
Additional past events include:
With Hannah Frank Group: Mayne Stage, House of Blues, Glenwood Avenue Arts Fest, Beat Kitchen, Chicago Independent Songwriter Festival, and more.