Vinyl: Comes Love 7″ 45 rpm record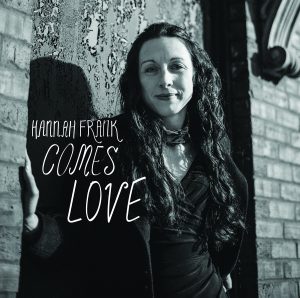 This features "Comes Love" (Side A) and "Walkin' after Midnight" (Side B), recorded with Dennis Luxion (piano), Billy Flynn (guitar), Dean Haas (drums) and Ben E. Miller (bass) on Random Chance Records.
With your order, you will receive a free glow-in-the-dark 45 adapter.
Payment & Shipping: Paypal $13 to hannahfrankchicago@yahoo.com. To mail a check, email hannahfrankmusic@gmail.com.
Shipped in 7-10 business days in continental U.S.