Bio
Chicago-based Hannah Frank is a polymath indeed–an observation that will not be disputed by longtime members of the city's music scene. Sometimes she seems to be everywhere: performing as a singer-songwriter, organizing workshops and showcases, writing as a music journalist, running sound and promotions for venues, artists and music organizations.
This dynamism is heard in her music. She has performed extensively in Chicago as a songwriter, and is known for her lyrical approach, with influences ranging from Robert Johnson and Woody Guthrie to Ray Charles and Sister Rosetta. The autobiographical narrative approach to songwriting remains her strong suit, and astute listeners will find Frank's whole story in her original songs, couched in potent and dramatic poetry.  
In keeping with Frank's constant process of exploration of American music forms, she recently entered the studio as a jazz vocalist. Putting aside her own Guild guitar temporarily, she enlisted a crew of the best traditional jazz and Chicago blues musicians in the city for her latest effort, Comes Love released on limited edition vinyl by the maverick New York City label Random Chance.
Frank's velvety contralto works perfectly with the cohort of veterans backing her on her new single, the first vinyl release in the label's history. Dennis Luxion, known widely as the last word in any discussion of Chicago jazz 88 men, and multi-Grammy winner Billy Flynn on guitar form the core of the harmonic and melodic support behind Frank's vocal stylings. The swinging-est rhythm section on wax is filled out by longtime Jimmy Rogers drummer Dean Haas and bassist Ben E. Miller, on loan from Frank's venerable Hannah Frank Group. The combination of veteran sidemen from Chicago's jazz and blues scenes, paired with Frank's voice, produces a sound that is quintessentially Chicago, featured on the new 45 rpm 7-inch record.
Original Music
Hannah Frank is a poetic songwriter and vocalist whose first forays dug into rural country blues, raw cowboy chords, and surprisingly heavy lyrics. Performing in Chicago and beyond since the late 90s, she added traces of jazz, world, rock and the energy of urban blues. In her original music, characters step out of songs as if out of a novel. The effect is mysterious, evocative, and fun. A honey-meets-barbed wire voice melds woe and wonder into psychological rhymes and emotionally-charged tall tales.
She performs solo and with her group. She independently released Hananh Frank Group LIVE EP (2014) and has performed with her band Hannah Frank Group since 2012 at major venues in Chicago including House of Blues Chicago, Mayne Stage, Hardrock Cafe, Glenwood Avenue Arts Festival and listening rooms like Uncommon Ground. She has been interviewed on local radio and her music has been heard on WDCB 90.9 FM, WLUW 88.7 FM. She has composed hundreds of folk/roots songs.
Jazz & Blues Connection
Delving deeper into the worlds of jazz and blues, she recently recorded two jazz classics: "Comes Love" and the Western Swing song "Walkin' After Midnight" on 7-inch 45 rpm vinyl released by Random Chance Records, NYC. Her most recent music video is for her original song "Heart Hitter" featuring two blues musicians: Martin Lang (harp) and Dean Haas (drums). 
Discography
Reviews:
Issue #341 Blues & Rhythm (August 2019)

Quotes:
"When Chicago music fans and scenesters hear the name Hannah Frank, folk and roots usually comes to mind – hardly a surprise, as the guitarist and songstress has been plying club stages in the Windy City in this genre for more than a decade. With the release of her celebrated debut single, "Comes Love," (Random Chance Records, New York) however, jazz fans in a tough jazz town will find more than enough to groove to, and then some. Her breakout vocal performance suggests that she can easily hold her own in a scene and in a town not easy on newcomers. But hold her own she does, and is here showcased by a cadre of virtuosos." – Martin Lang www.martinlangbluesharp.com
"Kudos to the musicians and Hannah for an excellent release…bridging genres between her folk singer/songwriter roots and the styling of a 40's jazz torch singer. She put together a killer jazz band. The B side shows off her ability to merge country and jazz with the Patsy Cline classic "Walkin' After Midnight." Her interpretation of this song is perfect."
– Michael Teach, Founder, Chicago Acoustic Underground www.chicagoacoustic.net
Video:
Photos:
Photo credit: Patrick Engman, Jr.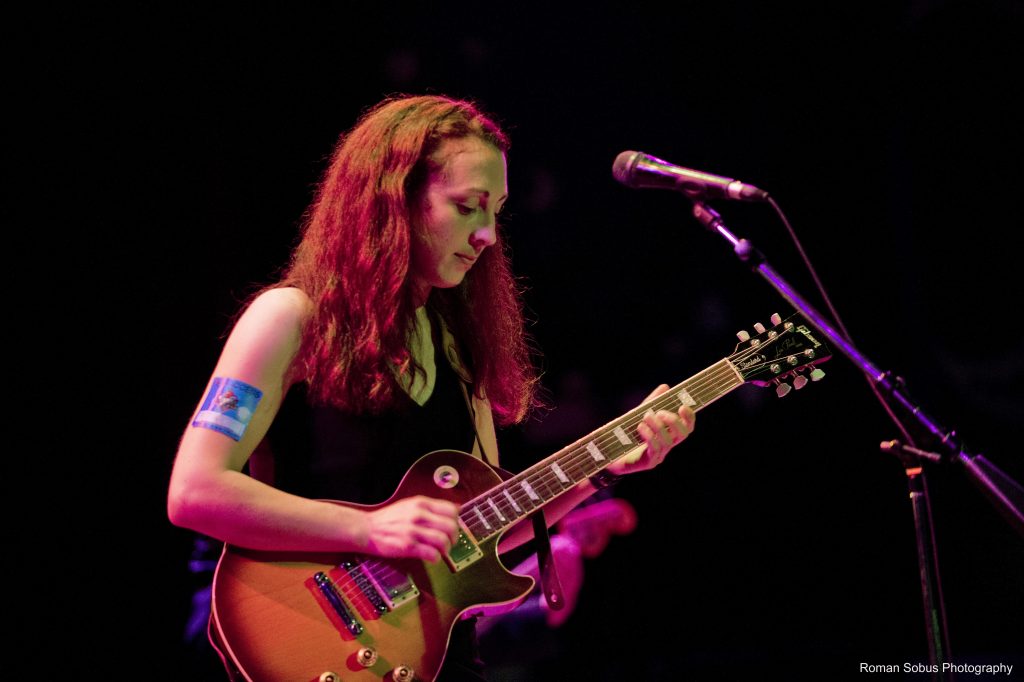 Photo credit: Roman Sobus
Photos 
Audio
One-sheet for "Comes Love"
Contacts
Press/Media Requests: Kevin Johnson, Proud Papa Promotions and Publicity: delrayjohnson@yahoo.com 
Booking and Stage Tech: On Axis Music, Chicago: axis.contact@gmail.com
Random Chance Records, NYC: to contact click here