Front Page
First-ever 7″ vinyl release on Random Chance Records (NYC), "Comes Love" single, featuring Dennis Luxion (keys), Billy Flynn (guitar), Ben E. Miller (bass) and Dean Haas (drums).
I help musicians with their marketing and craft, learn more at OnAxisMusic.com.
Brighten your day with some music by Hannah Frank Group featuring Meg Thomas (percussion), Ben E. Miller (bass) and Victor Sanders (guitar).
I'm on a journey to explore guitar and songwriting.
Hannah Frank Group: folk and ambient combined
Hear several releases by Hannah Frank Group including LIVE EP, Push, and Live at Mayne Stage, on the Bandcamp page. We performed at Chicago's House of Blues, Glenwood Avenue Arts Festival and more. (Photo by Roman Sobus)
Take a look at some of my projects. If you'd like to join others in supporting my work on Patreon, go to Patreon.com/HannahFrank.
The songwriting adventure…
It started with an admiration for Woody Guthrie and has led to an appreciation for Sister Rosetta Tharpe. Let's see where this train goes…
Below you can find some online resources that have helped me see new possibilities with songwriting and I hope they are of use to you:
Check out World Music Method.
Check out Chicago's Bloom School of Jazz.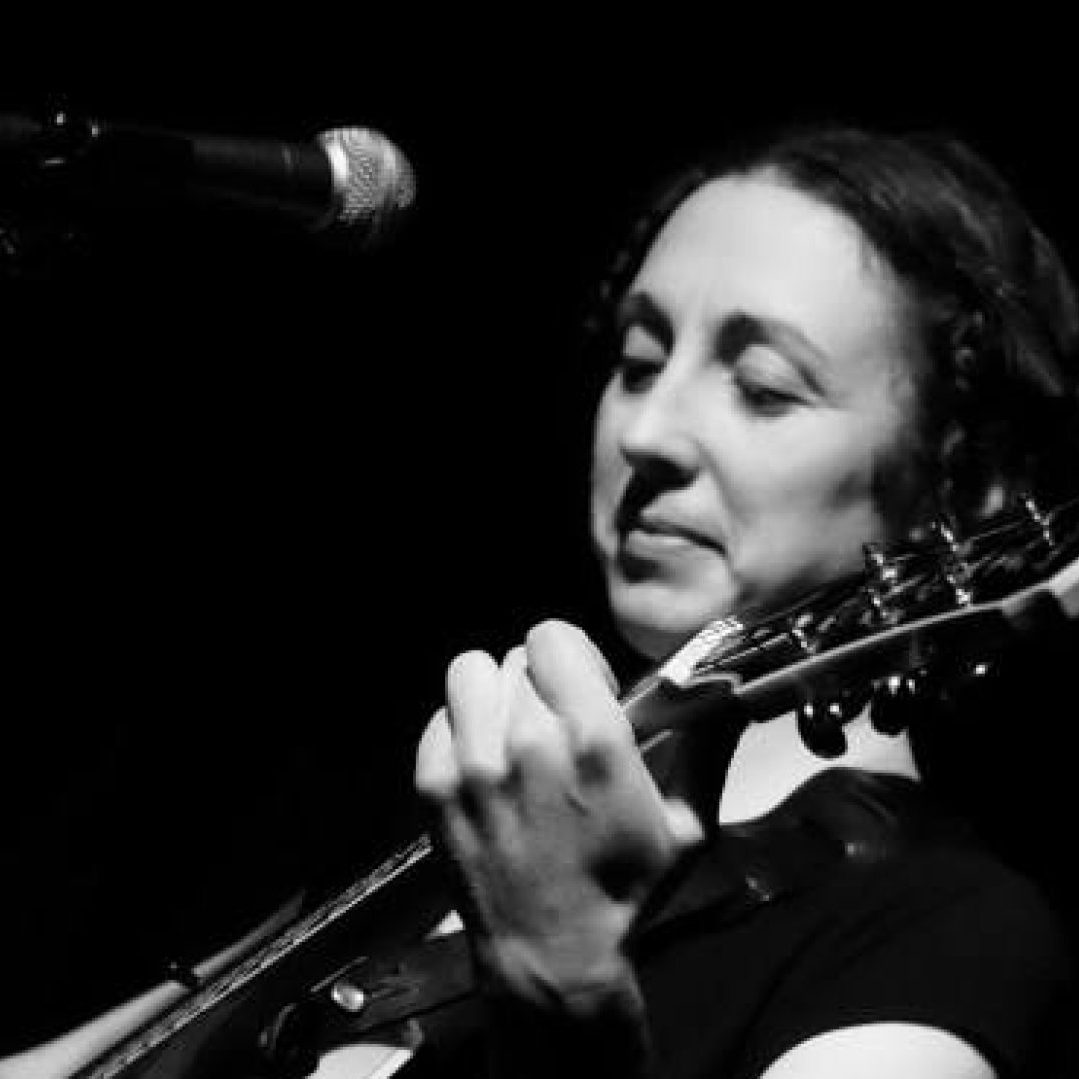 Drawings (Completed at classes at HalsteadPortraits.com)
"Her voice has that sultry, jazzy tone…"

– Nashville Blues and Roots Alliance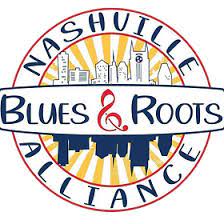 "Nice, unpretentious."

– Blues & Rhythm (UK)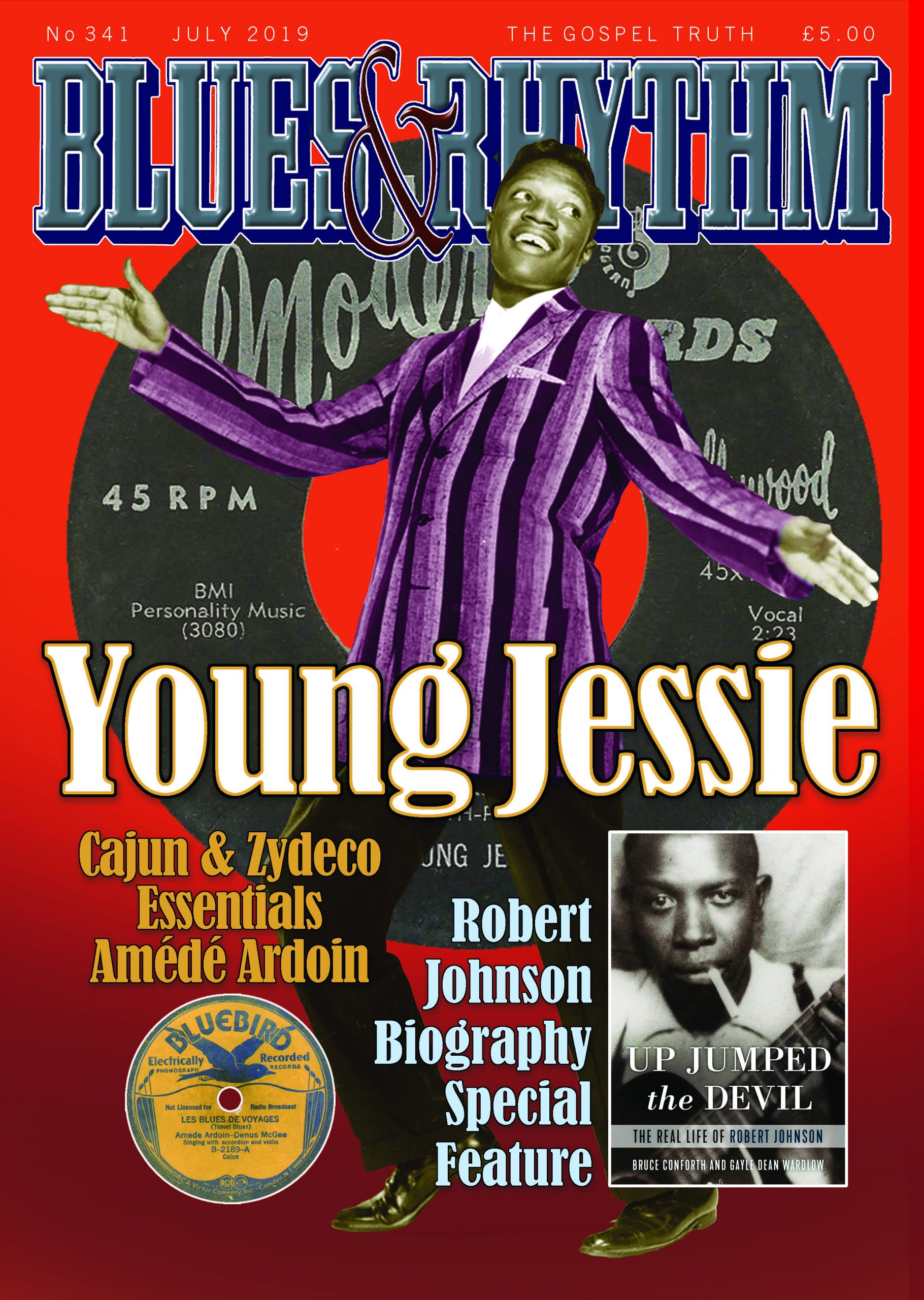 "Kudos to the musicians and Hannah for an excellent release…bridging genres between her folk singer/songwriter roots and the styling of a 40's jazz torch singer. This unique new project does exactly that. She put together a killer
jazz band. The B side shows off her ability to merge country and jazz with the Patsy Cline classic "Walkin' After Midnight." Her interpretation of this song is perfect."
– Michael Teach, Founder, Chicago Acoustic Underground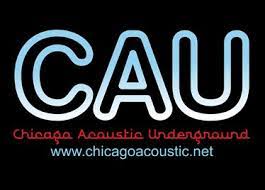 Meet Random Chance Records
The new 7-inch 45 rpm "Comes Love" is available through
Random Chance Records. This label was started by Rick Congress, author of a book on James "Yank" Rachell (
Blues Mandolin Man, University Press of Mississippi, 2001). The roster of this label includes an array of amazing artists,
learn more here.
More is coming down the pipes…
[colibri_loop query="true" no_posts_found_text="No posts found" posts="3″ filter_categories="" filter_tags="" filter_authors="" order_by="date" order_type="null"]%5Bcolibri_item_template%5D%0A%20%20%20%20%20%20%20%20%3Cdiv%20%20%20%20class=%22h-column%20h-column-container%20d-flex%20h-col-lg-4%20h-col-md-6%20h-col-12%20%5Bcolibri_post_class%5D%20masonry-item%20style-306-outer%20style-local-3924-c186-outer%22%20%20%3E%3Cdiv%20%20%20data-colibri-id=%223924-c186%22%20class=%22d-flex%20h-flex-basis%20h-column__inner%20h-px-lg-2%20h-px-md-2%20h-px-2%20v-inner-lg-2%20v-inner-md-2%20v-inner-2%20style-306%20style-local-3924-c186%20position-relative%22%3E%3C!—-%3E%3C!—-%3E%20%3Cdiv%20%20class=%22w-100%20h-y-container%20h-column__content%20h-column__v-align%20flex-basis-100%20align-self-lg-start%20align-self-md-start%20align-self-start%22%3E%3C!—-%3E%20%3Cdiv%20%20%20data-href=%22%5Bcolibri_post_link%5D%22%20data-colibri-component=%22link%22%20%20data-colibri-id=%223924-c187%22%20class=%22colibri-post-thumbnail%20%5Bcolibri_post_thumbnail_classes%5D%20colibri-post-thumbnail-has-placeholder%20style-307%20style-local-3924-c187%20h-overflow-hidden%20position-relative%20h-element%22%20%20%3E%3C!—-%3E%3Cdiv%20%20%20class=%22h-global-transition-all%20colibri-post-thumbnail-shortcode%20style-dynamic-3924-c187-height%22%3E%5Bcolibri_post_thumbnail%20link=%22true%22%5D%3C/div%3E%20%3Cdiv%20%20class=%22colibri-post-thumbnail-content%20align-items-lg-center%20align-items-md-center%20align-items-center%20flex-basis-100%22%3E%3Cdiv%20%20class=%22w-100%20h-y-container%22%3E%3C!—-%3E%20%3C/div%3E%3C/div%3E%3C/div%3E%3Cdiv%20%20%20data-colibri-id=%223924-c188%22%20class=%22h-row-container%20gutters-row-lg-2%20gutters-row-md-2%20gutters-row-2%20gutters-row-v-lg-2%20gutters-row-v-md-2%20gutters-row-v-2%20style-308%20style-local-3924-c188%20position-relative%22%20%20%3E%3C!—-%3E%3Cdiv%20class=%22h-row%20justify-content-lg-center%20justify-content-md-center%20justify-content-center%20align-items-lg-stretch%20align-items-md-stretch%20align-items-stretch%20gutters-col-lg-2%20gutters-col-md-2%20gutters-col-2%20gutters-col-v-lg-2%20gutters-col-v-md-2%20gutters-col-v-2%22%3E%3C!—-%3E%20%3Cdiv%20%20%20class=%22h-column%20h-column-container%20d-flex%20h-col-lg%20h-col-md%20h-col-auto%20style-309-outer%20style-local-3924-c189-outer%22%20%20%3E%3Cdiv%20%20data-colibri-id=%223924-c189%22%20class=%22d-flex%20h-flex-basis%20h-column__inner%20h-px-lg-2%20h-px-md-2%20h-px-2%20v-inner-lg-2%20v-inner-md-2%20v-inner-2%20style-309%20style-local-3924-c189%20position-relative%22%3E%3C!—-%3E%3C!—-%3E%20%3Cdiv%20class=%22w-100%20h-y-container%20h-column__content%20h-column__v-align%20flex-basis-100%20align-self-lg-start%20align-self-md-start%20align-self-start%22%3E%3C!—-%3E%20%3Cdiv%20%20%20data-colibri-id=%223924-c190%22%20class=%22h-blog-categories%20style-310%20style-local-3924-c190%20position-relative%20h-element%22%20%20%3E%3C!—-%3E%3Cdiv%20%20class=%22h-global-transition-all%22%3E%5Bcolibri_post_categories%20prefix=%22%22%5D%3C/div%3E%3C/div%3E%3Cdiv%20%20%20data-colibri-id=%223924-c191%22%20class=%22h-blog-title%20style-311%20style-local-3924-c191%20position-relative%20h-element%22%20%20%3E%3C!—-%3E%3Cdiv%20%20class=%22h-global-transition-all%22%3E%5Bcolibri_post_title%20heading_type=%22h4%22%20classes=%22colibri-word-wrap%22%5D%3C/div%3E%3C/div%3E%3Cdiv%20%20%20data-colibri-id=%223924-c192%22%20class=%22style-312%20style-local-3924-c192%20position-relative%20h-element%22%20%20%3E%3C!—-%3E%3Cdiv%20%20class=%22h-global-transition-all%22%3E%5Bcolibri_post_excerpt%20max_length=%2246%22%5D%3C/div%3E%3C/div%3E%3C/div%3E%3C/div%3E%3C/div%3E%3C/div%3E%3C/div%3E%3Cdiv%20%20%20data-colibri-id=%223924-c193%22%20class=%22h-row-container%20gutters-row-lg-2%20gutters-row-md-2%20gutters-row-2%20gutters-row-v-lg-2%20gutters-row-v-md-2%20gutters-row-v-2%20style-313%20style-local-3924-c193%20position-relative%22%20%20%3E%3C!—-%3E%3Cdiv%20class=%22h-row%20justify-content-lg-center%20justify-content-md-center%20justify-content-center%20align-items-lg-stretch%20align-items-md-stretch%20align-items-stretch%20gutters-col-lg-2%20gutters-col-md-2%20gutters-col-2%20gutters-col-v-lg-2%20gutters-col-v-md-2%20gutters-col-v-2%22%3E%3C!—-%3E%20%3Cdiv%20%20%20class=%22h-column%20h-column-container%20d-flex%20h-col-lg%20h-col-md%20h-col%20style-314-outer%20style-local-3924-c194-outer%22%20%20%3E%3Cdiv%20%20data-colibri-id=%223924-c194%22%20class=%22d-flex%20h-flex-basis%20h-column__inner%20h-px-lg-2%20h-px-md-2%20h-px-2%20v-inner-lg-0%20v-inner-md-0%20v-inner-0%20style-314%20style-local-3924-c194%20position-relative%22%3E%3C!—-%3E%3C!—-%3E%20%3Cdiv%20class=%22w-100%20h-y-container%20h-column__content%20h-column__v-align%20flex-basis-100%20align-self-lg-center%20align-self-md-center%20align-self-center%22%3E%3C!—-%3E%20%3Cdiv%20%20%20data-colibri-id=%223924-c195%22%20class=%22h-blog-meta%20style-315%20style-local-3924-c195%20position-relative%20h-element%22%20%20%3E%3C!—-%3E%3Cdiv%20name=%221%22%20class=%22metadata-item%22%3E%3Cspan%20class=%22metadata-prefix%22%3Eby%3C/span%3E%20%3Ca%20href=%22%5Bcolibri_post_meta_author_url%5D%22%3E%3C!—-%3E%5Bcolibri_post_meta_author_content%5D%3C/a%3E%20%3Cspan%20class=%22meta-separator%22%3E%3C/span%3E%3C/div%3E%3Cdiv%20name=%222%22%20class=%22metadata-item%22%3E%3Cspan%20class=%22metadata-prefix%22%3Eon%3C/span%3E%20%3Ca%20href=%22%5Bcolibri_post_meta_date_url%5D%22%3E%3C!—-%3E%5Bcolibri_post_meta_date_content%20date_format=%22M%20j%22%5D%3C/a%3E%3C/div%3E%3C!—-%3E%3C!—-%3E%3C/div%3E%3C/div%3E%3C/div%3E%3C/div%3E%3Cdiv%20%20%20class=%22h-column%20h-column-container%20d-flex%20h-col-lg-auto%20h-col-md-auto%20h-col-auto%20style-316-outer%20style-local-3924-c196-outer%22%20%20%3E%3Cdiv%20%20data-colibri-id=%223924-c196%22%20class=%22d-flex%20h-flex-basis%20h-column__inner%20h-px-lg-2%20h-px-md-2%20h-px-2%20v-inner-lg-0%20v-inner-md-0%20v-inner-0%20style-316%20style-local-3924-c196%20position-relative%22%3E%3C!—-%3E%3C!—-%3E%20%3Cdiv%20class=%22w-100%20h-y-container%20h-column__content%20h-column__v-align%20flex-basis-auto%20align-self-lg-center%20align-self-md-center%20align-self-center%22%3E%3C!—-%3E%20%3Cdiv%20%20%20%20data-colibri-id=%223924-c197%22%20class=%22h-x-container%20style-317%20style-local-3924-c197%20position-relative%20h-element%22%20%20%3E%3C!—-%3E%3Cdiv%20%20%20class=%22h-x-container-inner%20style-dynamic-3924-c197-group%22%3E%3C!—-%3E%3Cspan%20%20%20class=%22h-button__outer%20style-318-outer%20style-local-3924-c198-outer%20d-inline-flex%20h-element%22%20%20%20%20%3E%3Ca%20%20h-use-smooth-scroll=%22true%22%20href=%22%5Bcolibri_post_link%5D%22%20%20data-colibri-id=%223924-c198%22%20class=%22d-flex%20w-100%20align-items-center%20h-button%20justify-content-lg-center%20justify-content-md-center%20justify-content-center%20style-318%20style-local-3924-c198%20position-relative%22%3E%3C!—-%3E%3C!—-%3E%20%3Cspan%20%3ERead%20more%3C/span%3E%20%3Cspan%20%20class=%22h-svg-icon%20h-button__icon%20style-318-icon%20style-local-3924-c198-icon%22%3E%3C!–Icon%20by%20Icons8%20Line%20Awesome%20(https://icons8.com/line-awesome)–%3E%3Csvg%20version=%221.1%22%20xmlns=%22http://www.w3.org/2000/svg%22%20xmlns:xlink=%22http://www.w3.org/1999/xlink%22%20id=%22arrow-right%22%20viewBox=%220%200%20512%20545.5%22%3E%3Cpath%20d=%22M299.5%20140.5l136%20136%2011%2011.5-11%2011.5-136%20136-23-23L385%20304H64v-32h321L276.5%20163.5z%22%3E%3C/path%3E%3C/svg%3E%3C/span%3E%3C/a%3E%3C/span%3E%3C/div%3E%3C/div%3E%3C/div%3E%3C/div%3E%3C/div%3E%3C/div%3E%3C/div%3E%3C/div%3E%3C/div%3E%3C/div%3E%0A%20%20%20%20%20%20%5B/colibri_item_template%5D%0A%20%20%20%20%20%20[/colibri_loop]
Use HannahFrankMusic@gmail.com, contact me on social media
[colibri_contact_form use_shortcode_style="0″ shortcode="JTVCd3Bmb3JtcyUyMGlkJTNEJTIyMzk5MyUyMiUyMHRpdGxlJTNEJTIyZmFsc2UlMjIlNUQ="]